Dave Asprey: You're In Charge Of Your Biology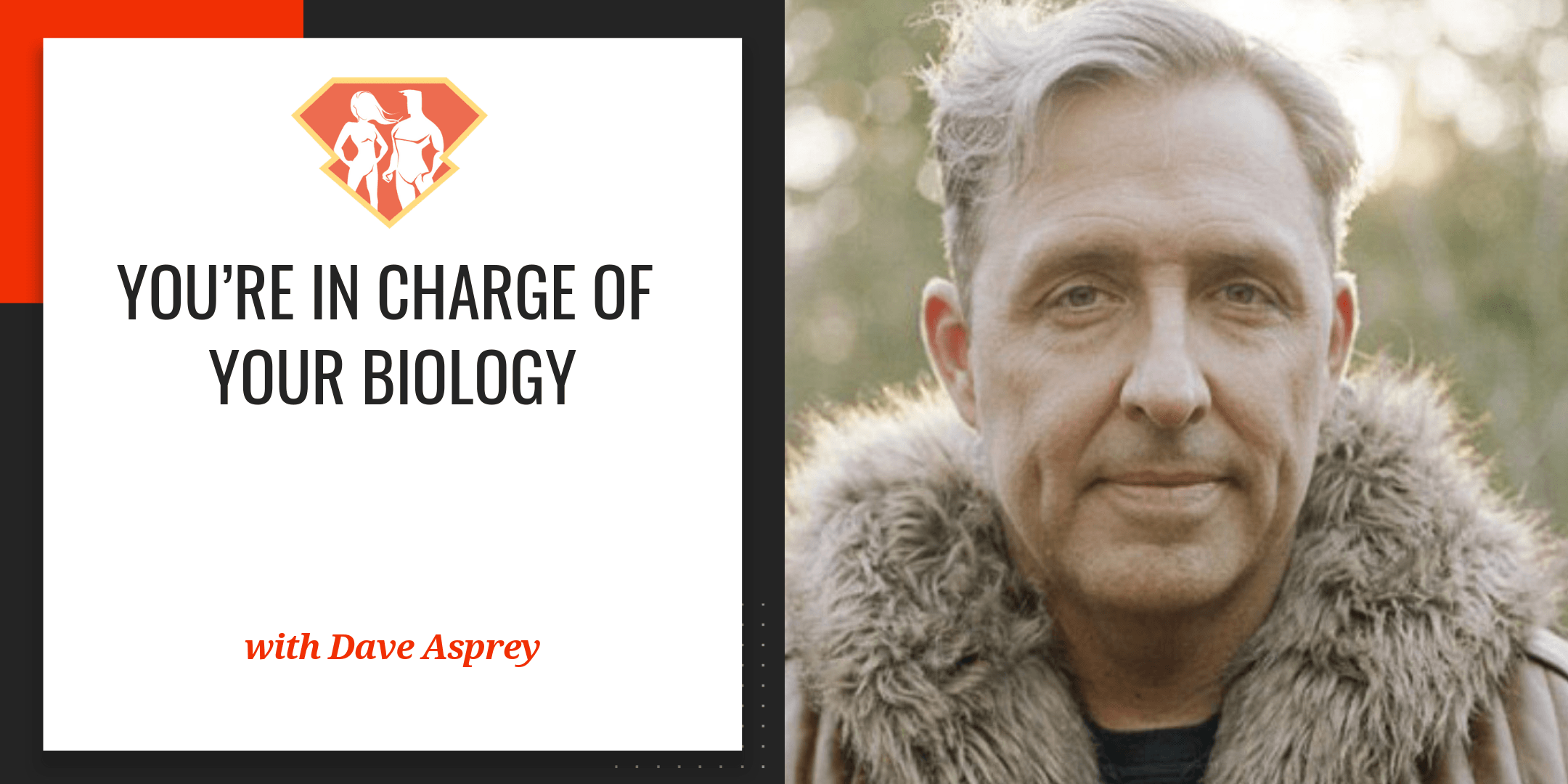 Tags:
Biohacking
,
Habits
,
Health
,
Inspiration
,
Lifestyle
,
Nutrition
,
Podcast
,
Supplements
"You are in charge of your biology. It is not in charge of you."
— Dave Asprey
Greetings, SuperFriends!
Today we are joined by one of the biggest names, if not the biggest, in the biohacking and longevity movements! I'm talking, of course, about the Bulletproof founder, Dave Asprey.
Now, if you have been living under a rock and you haven't heard about Bulletproof, well, they are not just a coffee company – they are one of the fastest growing supplement and nutrition companies in America. Dave has already published two New York Times best-selling books, and he joined our show today to tell us all about his all-new book Game Changers, which is coming out December 4th, everywhere books are sold. That's the exact same day that this episode comes out, by the way, so you may want to go and check out the book right now!
Throughout this interview, we talked to Dave about his journey from being a Silicon Valley executive to fixing his health and to founding Bulletproof. We also discussed various more topics, like the things that drive him, emotional trauma, physical trauma, recovery, and longevity.
It's a wide-ranging episode – one that can only happen when 2 seasoned life-hackers meet and meld minds. I always love talking to Dave because he's a very intelligent guy with a great attitude, and he really really cares about helping people perform at their best. In fact, in this episode, we talk about the 450 people that he interviewed on his podcast, and how he transformed that wisdom into his latest book.
I'm sure that you folks are going to enjoy this episode.
-Jonathan Levi
In this episode, we discuss:
Who is Dave Asprey and what does he do? [5:30]
How did Dave Asprey discover his passion for biohacking? [6:10]
Going from building technology to building a better human [8:50]
Oral nicotine supplementation and its connection to Alzheimer's disease [11:40]
What are some biohacks Dave Asprey utilizes on a daily basis? [13:30]
Plant compounds with well-selected ingredients can make a difference [15:30]
What is a good starting point for people that don't already take supplements? [16:35]
Diving deep into the topic of magnesium [17:30]
Two more supplements that Dave Asprey receives on a regular basis [19:00]
How does Dave Asprey learn so much, so fast? [22:10]
What is another way to lock in material, other than teaching it, according to Dave Asprey? [26:05]
Food should be a top priority for you [28:30]
Mitochondrial DNA and its ancestry from the mother's side [29:10]
Getting the strength to deal with trauma [31:30]
40 Years of Zen [34:40]
Tricking the brain with technology [38:35]
Biohacking vs paleo – what does Dave think? [41:30]
What kind of testing does Dave Asprey suggest that you do? [46:30]
A few more things about Dave's new book [49:20]
Dave Asprey's final takeaway for you [52:30] 
Resources Mentioned in This Episode:
Favorite Quotes from Dave Asprey:
"If one person can do it, then we, as a species, can do it."
"Changing human biology and hacking it, instead of hacking the internet, it just matters more for the future of the planet, for humanity."
"You get the right supplements in the right brain, and magic happens."
"If you eat garbage, you perform like garbage."
"If you're not prioritizing food in your performance stack, you're simply doing it wrong, and you're probably not going to achieve the levels you are capable of."