Developing Social Confidence And Leading A Meaningful Life W/ Myke Macapinlac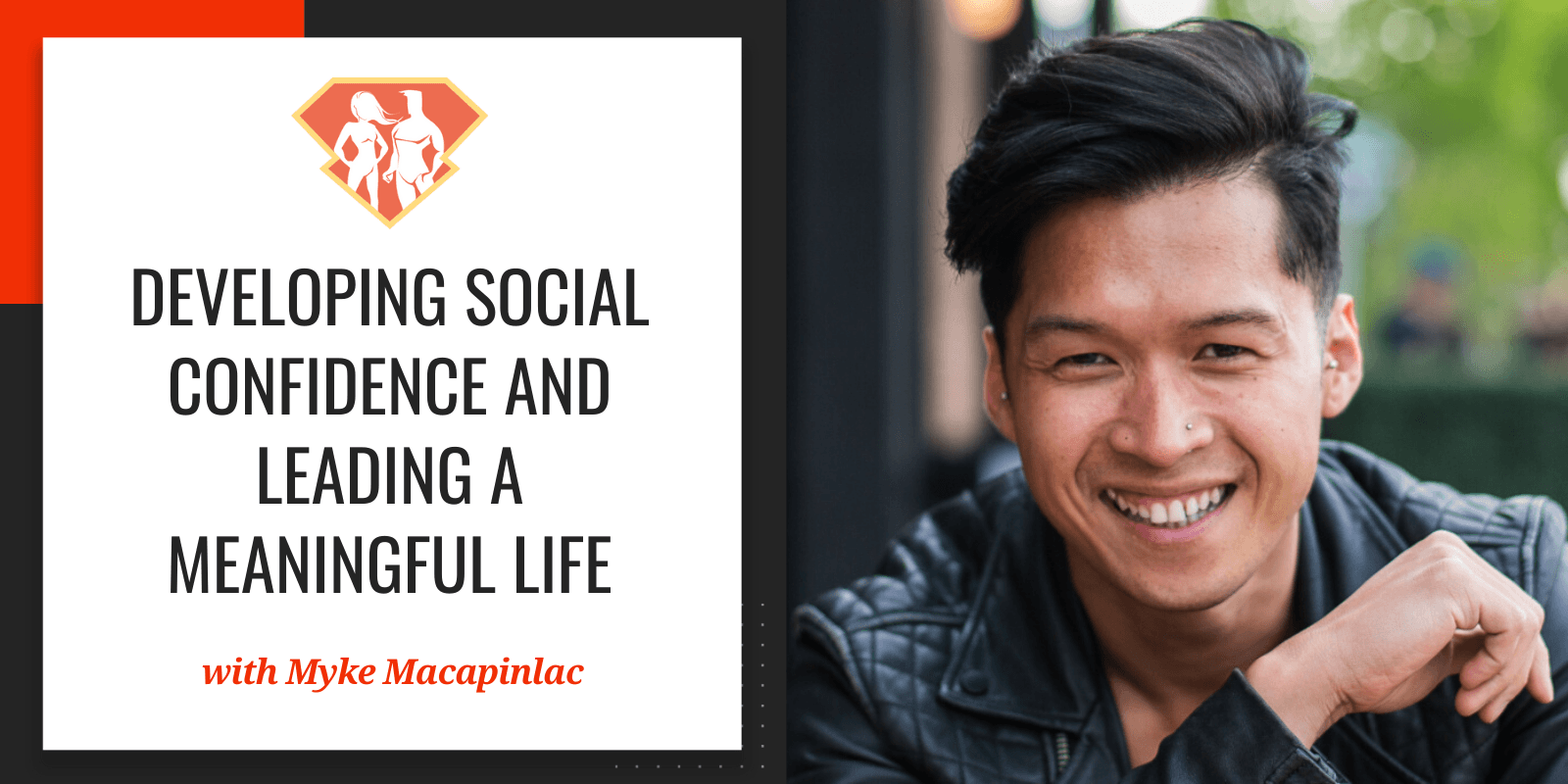 Tags:
Happiness
,
Inspiration
,
Life
,
Lifestyle
,
Mindset
,
Podcast
,
Relationships
,
Success
"Love people and use things, because the opposite never works."
— Myke Macapinlac
Greetings, SuperFriends!
Today we are joined by Myke Macapinlac. Myke went from a shy immigrant who used to work as a structural designer to becoming a podcast host, a social skills coach, and a lifestyle entrepreneur.
He now teaches shy people who are technically skilled to improve their social confidence so they can create meaningful connections in their personal, romantic, and professional lives. His work has been featured in the Calgary Herald, on Breakfast Television, on Shaw TV, and in the Huffington Post.
A little bit of backstory now. I actually went on Myke's show to talk about my latest book, The Only Skill That Matters, and I was so impressed by the little bits of his story that he shared with me that I immediately asked him to get on the show to talk to you. As you can tell, he agreed, and thus this episode was born.
I really enjoyed talking to Myke because he and I both strolled down memory lane of our own journey going from being socially awkward, uncomfortable, and lacking in confidence to where we are today. It was a great conversation, and I think there is a lot of benefit in it for all of you, both men and women. Please enjoy!
-Jonathan Levi
In this episode, we discuss:
Who is Myke and how did he get here? [4:10]
How did Myke change his situation? [6:50]
What are some of the first changes that happened to Myke? [9:30]
What are some of the things we can do to change how we show up in social situations? [10:45]
Body language and physiology [12:30]
What other things should we be aware of when it comes to social interaction? [13:25]
Does the pickup artist scene hold valuable information? [14:50]
Becoming the version of yourself that would thrive in social situations [19:00]
The importance of empathy [22:40]
What is Myke working with clients on? [24:55]
What are some other areas of life Myke has gone SuperHuman in? [30:50]
Some SuperHuman hacks that Myke utilizes [33:40]
Some homework by Myke Macapinlac for you [36:55]
Some books that have impacted Myke [39:00]
Where can you learn more about Myke and his work? [40:45]
Myke Macapinlac's final takeaway message [41:15]
Resources Mentioned in This Episode:
Favorite Quotes from Myke Macapinlac:
"You also need to learn how to connect with people if you want a meaningful life."
"Figure out what is important to you first."
"Mutual interests is the foundation of every great relationship."
"Learn the principle, and understand why it works."
"You lose what you don't use."
"Information doesn't cause transformation."
"The biggest reason why most people quit is overwhelm."