Going Deep On Coaching, Raising Children, And Esoterism W/ Sean McCormick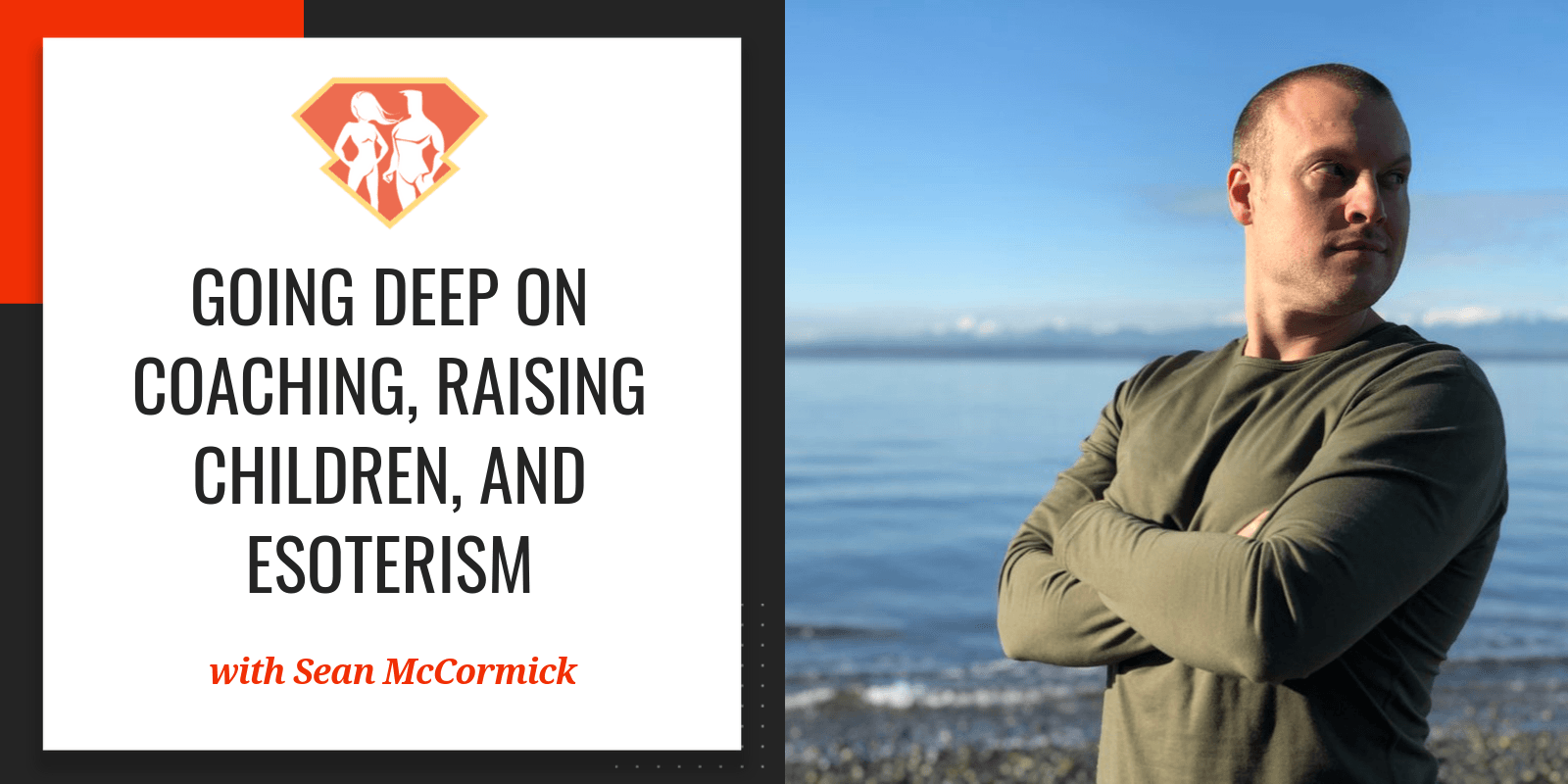 Tags:
Fasting
,
Inspiration
,
Life
,
Meditation
,
Mindset
,
Performance
,
Podcast
,
Spirituality
,
Superlearning
,
Tenacity
"We are capable of so much more depth than what we perceive and how we show up in the world."
— Sean McCormick
Greetings, SuperFriends!
Today we are joined by Sean McCormick. Sean is a high-performance coach, a life coach, host of two different podcasts, including the top-rated Optimal Performance podcast, which I've had the pleasure of being on a couple of times, and is a super interesting dude.
It is rare that I actually lose track of time during the podcast episode – after all my job is to make sure we are on time and that the very important people that I have on the show are not late to their next appointment. But, I got so sucked into this conversation!
We talked about how to properly raise or mentor children, we talked about what it takes to make a good coach, we talked about coaching skills, and then we took a dive into the weird. We talked about plant medicine, alternate dimensions, and spiritual growth – I really enjoyed this conversation! You will actually see how much, and I'm sure you'll enjoy it all the same.
-Jonathan Levi
In this episode, we discuss:
Who is Sean McCormick, what does he do, and how did he get here? [3:45]
What started Sean's obsession with figuring out what makes a better human? [7:40]
What does it mean to be a life coach? [11:15]
How to determine the right tools that can help with taking the next step [16:00]
What does Sean think makes a good coach? [23:10]
The process Sean goes through before a coaching session [25:10]
Sean on raising and mentoring children [27:25]
What is the role of plant medicine in Sean's journey? [37:45]
A story from Sean's experiences with plant medicine [45:30]
Where can you learn more about Sean McCormick? [53:30]
Sean McCormick's final takeaway message [55:45]
Resources Mentioned in This Episode:
Favorite Quotes from Sean McCormick:
"Many people need to just sit down and breathe."
"Most people are not aware of how negative they sound."
"The greatest gift that you can give to a child is to teach them tools, give them skills, that will allow them to manage their internal state."