How To Achieve Your Potential & Perform At A High Level W/ Eric Partaker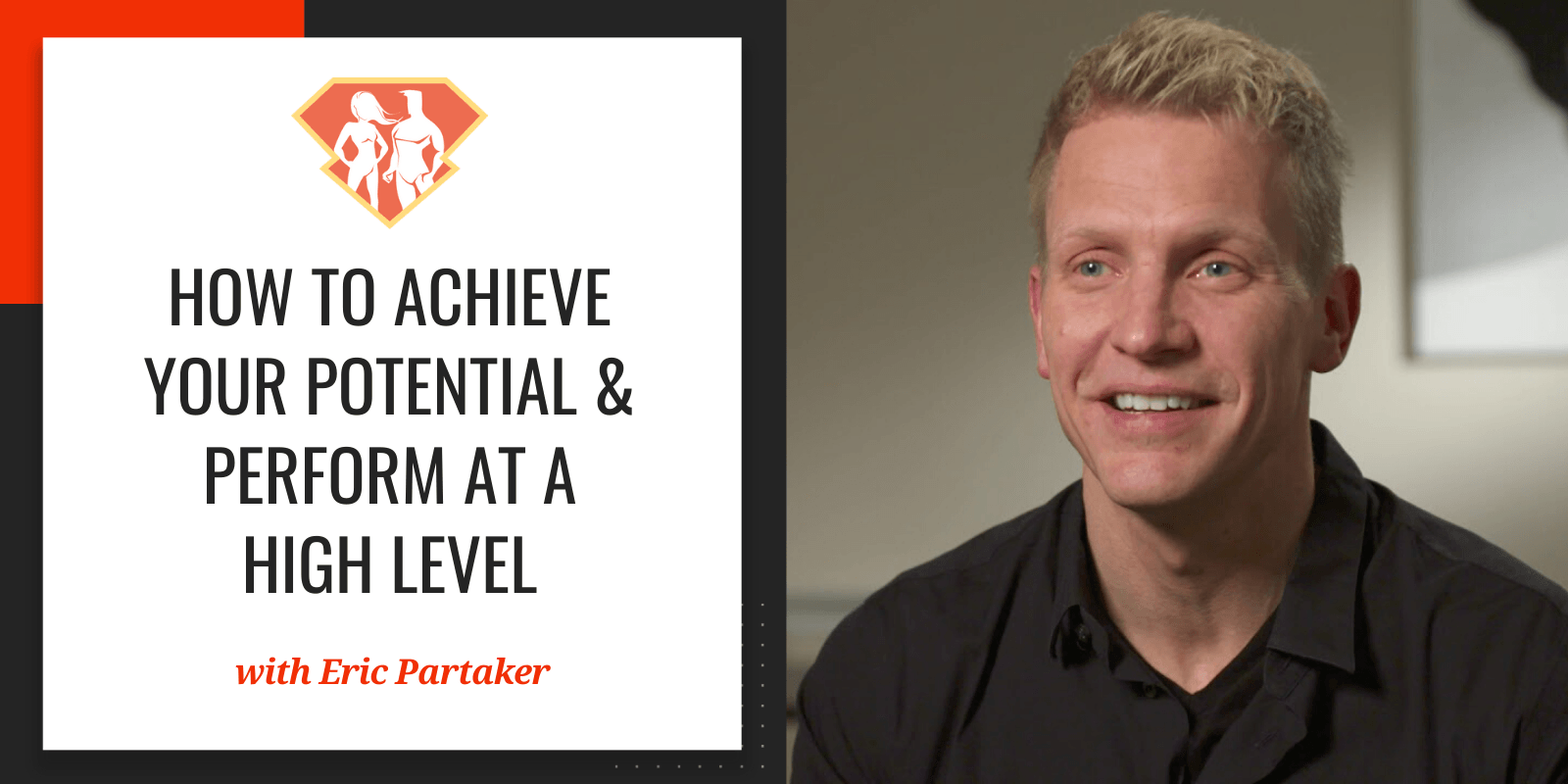 Tags:
Coaching
,
Confidence
,
Inspiration
,
Mindset
,
Performance
,
Podcast
,
Procrastination
,
Success
,
Tenacity
"It's up to you to decide who you want to be."
— Eric Partaker
Greetings, SuperFriends!
Today we are joined by Eric Partaker. Eric has been named "CEO of the Year" at the 2019 Business Excellence Awards, one of the "Top 30 Entrepreneurs in the UK" by Startups Magazine, and among "Britain's 27 Most Disruptive Entrepreneurs" by The Telegraph. His work has featured on over 7 major TV stations, in the Wall Street Journal, and The Economist. He has also appeared on The Apprentice as a guest judge.
So, why have an entrepreneur on the show? Well, Eric's other business is that he helps entrepreneurs and leaders perform at their best through his high-performance coaching. He is one of 300 people worldwide certified as a High-Performance Coach, by the High-Performance Institute. He has also completed a coaching certification and apprenticeship with Professor BJ Fogg, who leads Stanford University's Behavior Design Lab.
Over the last 20 years, Eric has advised Fortune 50 CEOs while at McKinsey & Company, helped build Skype's multi-billion dollar success story, and co-founded Chilango where he's also Co-CEO. Chilango has been described by Elite Business Magazine as "arguably the most exciting fast-food company of the decade" and is also the most successfully crowdfunded restaurant chain in the world.
I wanted to sit down and talk to Eric, after being introduced to him by Olly Richards, because he has a very unique perspective on high performance and how we can achieve it. I know every single one of us in the audience would love to be at a higher performance level, and I love Eric's approach, as you'll see throughout the podcast.
It's a wide-ranging and great conversation, and I think you'll see why he and I hit it off every time we hang out! Enjoy!
-Jonathan Levi
In this episode, we discuss:
Who is Eric Partaker, what does he do, and how did he get here? [4:10]
Eric's obsession with achieving his full potential, and how it almost cost him his life [6:50]
The power and importance of gratitude and self-compassion [13:00]
The gap between who you are and who you can become [15:00]
What are some techniques Eric has his clients use? [16:30]
The difference between knowing what to do and actually doing it [23:00]
What is the true value of coaching? [27:00]
What is one thing you can do next week to implement what you've learned today? [32:30]
What are some SuperHuman routines and techniques Eric utilizes? [33:40]
How to balance discipline with self-compassion [35:45]
One product or service Eric can't live without [38:00]
What are some books that have impacted Eric Partaker's life? [38:45]
What is one thing Eric believes that other people think is crazy [41:05]
Where can you learn more about Eric? [42:50]
Eric Partaker's final takeaway message [43:45]
Resources Mentioned in This Episode:
Favorite Quotes from Eric Partaker:
"Identity-based change combined with outcome-based change will always outperform outcome-based change alone."
"Professionals take action whether they feel like it or not."
"You don't know what you don't know, you can't see what you can't see."
"We are capable of learning whatever we want."
"Surround yourself with sages."