Improving Sleep & Letting Go Of Alcohol W/ James Swanwick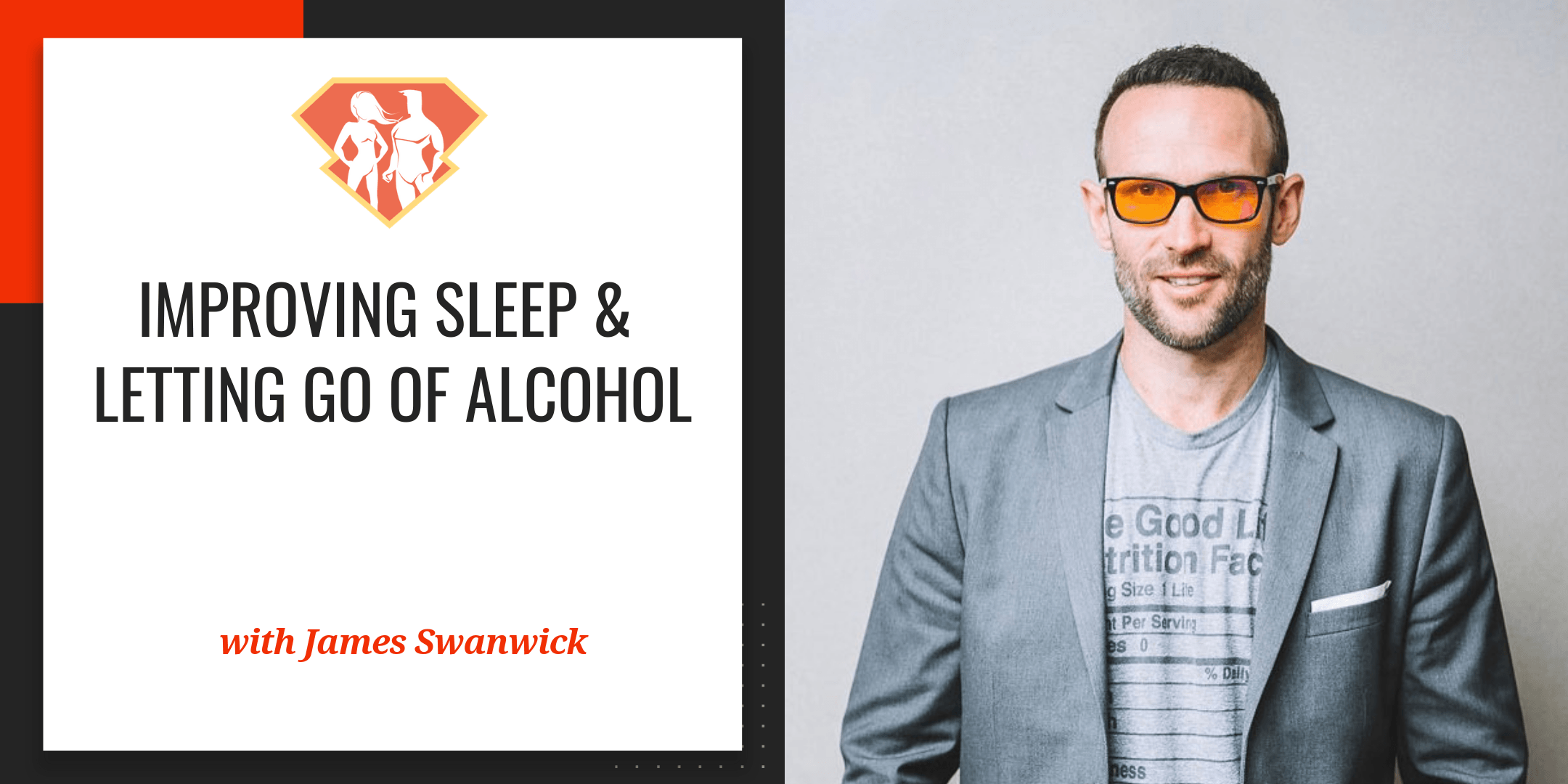 Tags:
Alcohol
,
Biohacking
,
Health
,
Inspiration
,
Lifestyle
,
Performance
,
Podcast
,
Sleep
"Block blue light. Reduce or quit alcohol. Live better."
— James Swanwick
Greetings, SuperFriends!
Today we are joined by James Swanwick. James is a serial entrepreneur, an Australian-American investor, speaker, former SportsCenter anchor on ESPN, host of The James Swanwick Show podcast and the author of The 30 Day No Alcohol Challenge. In fact, Forbes listed James as one of 25 Professional Networking Experts to Watch.
But, despite all these, he is probably best known for his company Swannies or Swanwick Sleep, which produces blue blocking glasses. Now, the reason I wanted James on the show is not just because I use his product pretty much every night when I'm broadcasting or doing Facebook lives in front of the screen, but also because he, like me, is an avid bio-hacker, and has all kinds of thoughts on different ways to live and feel better.
In the episode, we talk about sleep, we talk about the benefits of letting go of alcohol, and we also cover a lot of different kinds of habits that can make you feel more SuperHuman.
I really enjoyed this conversation with James, and I know you will as well.
-Jonathan Levi
In this episode, we discuss:
Who is James Swanwick and how did he get here? [3:45]
How did James get so interested in health and removing alcohol from his life? [5:40]
How has cutting alcohol for the past 3.5 years changed Jonathan's life? [7:50]
How can you deal with situations that are normally connected to alcohol, if you are not drinking? [9:40]
The effects that alcohol has on your body and health [10:25]
How has James's life changed by cutting alcohol? [13:25]
How alcohol might be messing with your own life [16:10]
What sparked James's interest in sleep? [18:30]
What is the magic behind Swannies? [21:25]
An amazing hack that James utilizes to perform at a high level [24:50]
What are some other hacks that James Swanwick utilizes to be SuperHuman? [29:30]
What are some products and services that James can't live without? [32:25]
Some homework that you can do starting today [35:20]
Where can you learn more about James Swanwick [37:00]
James Swanwick's takeaway message [38:10]
Resources Mentioned in This Episode:
Favorite Quotes from James Swanwick:
"Society has tricked us into thinking that poison, which is what alcohol is, is somehow pleasurable and fun."
"The money that you spend on alcohol is largely insignificant compared to the money that you are not making from not being alcohol-free."
"First thing in the morning, expose yourself to as much natural sunlight as possible."