Celebrity Trainer Vinnie Tortorich On How To Remap Your Body For Optimal Health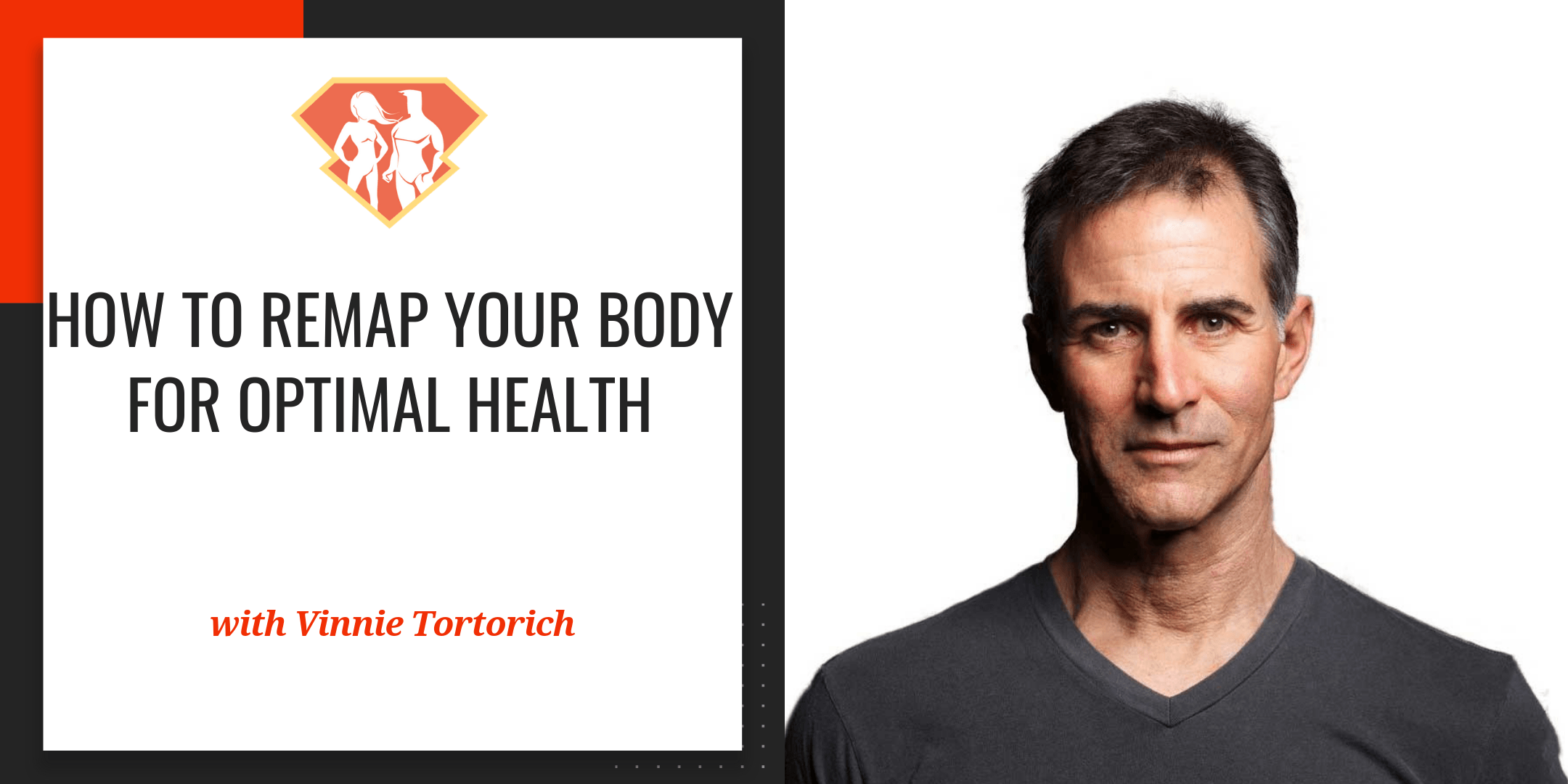 Tags:
Exercise
,
Fitness
,
Health
,
Ketosis
,
Nutrition
,
Podcast
"There's science vs. bro science. I'm not interested in lying to people."
— Vinnie Tortorich
Greetings, SuperFriends!
Today, we're joined by Vinnie Tortorich, public speaker, celebrity trainer, author, and podcaster. For years, Vinnie has worked with people from all walks of life, ranging from Iron Man athletes to Celebrities, to help them understand how to stay in shape and lose weight. He's known as America's Angriest Trainer, because of his views on the fitness and diet industries, and the unfair manipulation they've imposed on all of us. You've probably heard him every other week on Adam Carolla's show.
In this episode, we talk about a range of interesting stuff, from diet and nutrition to particulars on how weight loss and weight gain actually work. Even though these are topics we've covered quite a few times on the show, somehow, I still managed to learn some fascinating new tidbits, and so I think you're really going to enjoy the episode.
In this episode, we discuss:
Who is Vinnie Tortorich, what does he do, and how did he get into it?
Why are Westerners do damn unhealthy? What's the cause of the obesity epidemic
What hormones are involved in weight gain or weight loss, and how is this misunderstood?
A step-by-step walkthrough of what happens when you consume sugar
What are long chain triglycerides, and how are they involved in fat gain?
Why was Vinnie Tortorich so hesitant to write his book? What was his biggest fear?
What's the difference between how celebrities lose weight and how normal people do?
What's wrong with modern fruit, and why should you avoid eating lots of it? 
Does eating fat make you fat? Why or why not? (Plus a great, real-world story)
A discussion of ketosis and how it works for weight loss
Should the average person do at-home blood testing? Why or why not? 
Why is Vinnie Tortorich against "biohacking?"
How Vinnie Tortorich is using ketosis to prevent his cancer from coming back (!)
Where does exercise fit in to the picture, and how necessary is it?
What exercise regimen does Vinnie Tortorich most advocate?
How could you use exercise to lose weight, if you had to?
How do the laws of thermodynamics apply within the human body?
What products or resources does Vinnie Tortorich use most in his work?
Why did Vinnie start his own vitamin company, and what makes them unique?
Which types of magnesium supplements should you take, and why?
Resources Mentioned in This Episode:
Favorite Quotes from Vinnie Tortorich:
"Calories don't matter when gaining or losing weight – at all."
"You don't need a whole lot in the way of fruit. You only need vegetables. You get everything you need from vegetables."
"I'm from the science world, and I'm just giving facts. These are facts."
"Exercise is a very poor way to lose weight."
"We're not automobiles, we're humans."
"Our land has been raped. We just don't get what we need."
"Always ask questions. That's the only way you'll learn… It's the only way you'll get through life."