Preventing Diseases And Achieving Extraordinary Wellness W/ Dr. Ann Shippy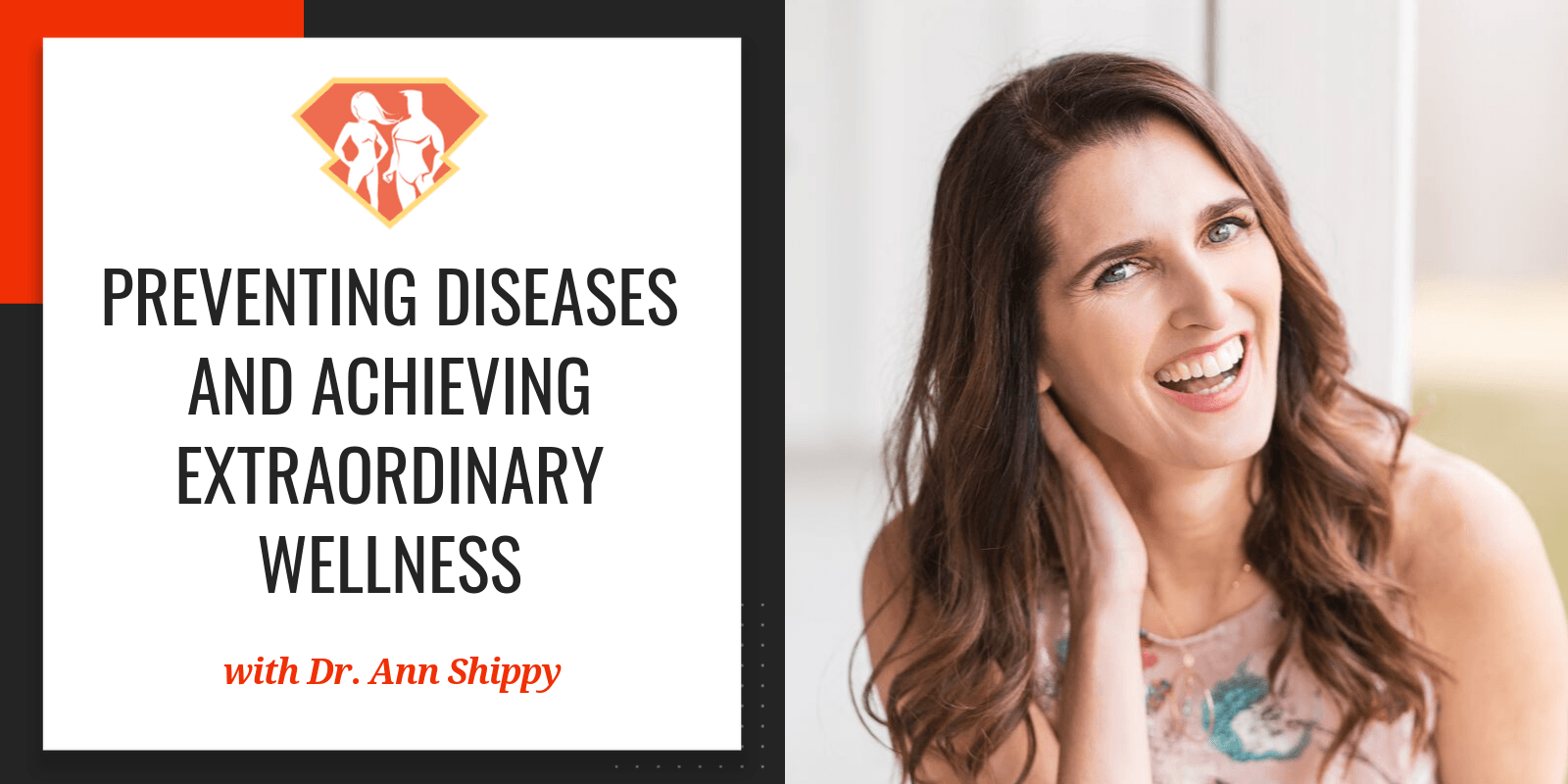 Tags:
Biohacking
,
Diet
,
Habits
,
Health
,
Life
,
Lifestyle
,
Lifestyle Design
,
Nutrition
,
Paleo
,
Podcast
,
Sleep
,
Supplements
"Instead of feeling like we're aging, we can feel like we are getting better with age."
— Dr. Ann Shippy
Greetings, SuperFriends!
Today we are joined by Dr. Ann Shippy. Dr. Shippy has an incredible story of starting medical school late in life, going on to become a functional medicine doctor and then a successful entrepreneur, building her entire brand with books, in the clinic, with supplements, and more.
But, even more interestingly, her area of specialty is extraordinary wellness, which she is pursuing by using cutting-edge science, testing, and the latest genetic research to find and treat root causes—and not just the symptoms—of illness. In other words, her area of specialty, and what I wanted to talk on this whole episode about, is preventative maintenance – how do we avoid getting the disease, so that we won't have to treat it.
I've been really fascinated by this, as in my own life I'm looking more and more at people around me aging and getting all kinds of weird ailments and afflictions, and I've been asking myself how I, someone who aspires to become SuperHuman, can avoid that whole mess altogether.
So, in this episode, you are going to learn a lot about that, and you are going to learn some really interesting things we haven't talked about on the show before. I really enjoyed this conversation with Dr. Ann Shippy, and I'm sure you will too!
-Jonathan Levi
In this episode, we discuss:
How did Dr. Ann Shippy get into medicine? [4:20]
How does Dr. Ann Shippy learn? [9:00]
Deciding to open up a practice [11:35]
What are some changes that you can make to prevent illnesses? [12:30]
What diet template does Dr. Ann Shippy advocate for? [18:00]
What can we practically do to reduce our chances of cancer? [20:30]
What do we mean when we are saying "toxins"? [25:20]
What are some things you can do to figure out your baseline? [29:00]
Dr. Ann Shippy's opinion on fasting [32:45]
Every Life Well – Dr. Ann Shippy's nutrition brand [38:20]
Some homework for you by Dr. Shippy [42:00]
One product or service that Dr. Ann Shippy can't live without [43:50]
Where can you learn more about Dr. Ann Shippy? [44:45]
Resources Mentioned in This Episode:
Favorite Quotes from Dr. Ann Shippy:
"We really are what we eat."