Dr. Stephen Cabral On Identifying And Fixing The Root Causes Of Your Health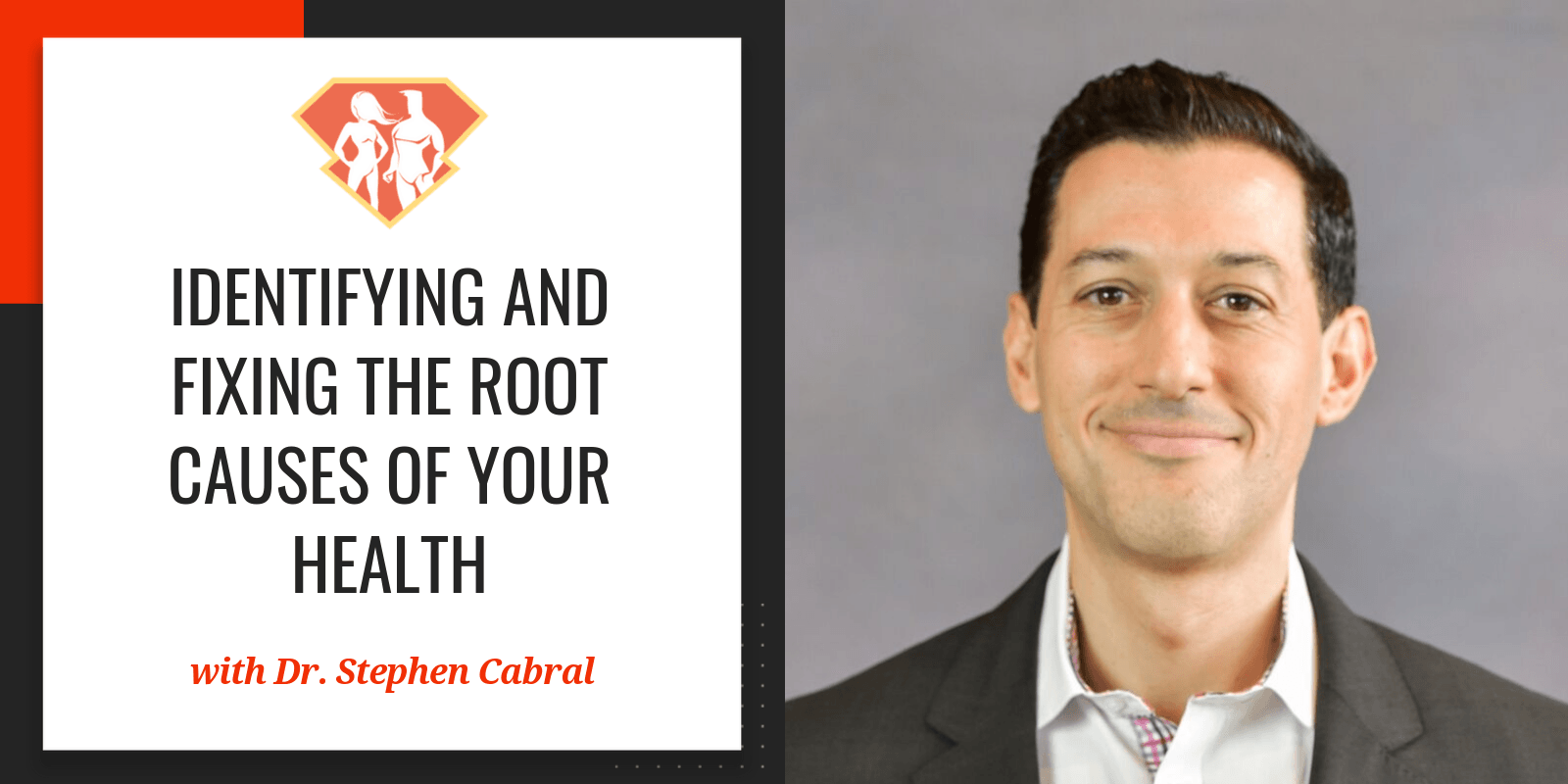 Tags:
Biohacking
,
Diet
,
Exercise
,
Fasting
,
Fitness
,
Habits
,
Health
,
Lifestyle Design
,
Nutrition
,
Paleo
,
Podcast
,
Supplements
"Even if you haven't found the answers yet, there are answers for you."
— Dr. Stephen Cabral
Greetings, SuperFriends!
Today we are joined by Dr. Stephen Cabral. Stephen is a Board Certified Naturopathic Doctor and founder of the Cabral Wellness Institute and StephenCabral.com.
At 17 years old, Stephen Cabral was diagnosed with a life-altering illness and given no hope for recovery. Today, however, through his long journey towards discovering and learning all things health, he is actually empowering tens of thousands of people every single year to discover their own health through things like Ayurvedic healing, naturopathic and functional medicine, and much more. In fact, he and his team have completed over 250,000 client appointments, using Functional Medicine lab testing and Personalized Wellness Plans!
So, this was a wide-ranging conversation, where we talked about all different kinds of things, health- and fitness-related, as we always do. I even learned a few different things I didn't know about toxins and cleanses, plus many different kinds of things that you can do to improve your health. I am sure you will enjoy this episode as much as I did!
-Jonathan Levi
In this episode, we discuss:
Who is Dr. Stephen Cabral, what does he do, and how did he get here? [4:20]
What does a naturopathic's education look like? [7:00]
What is included in Stephen's toolkit as a medical practitioner? [9:05]
The process of getting functional health care [13:30]
How can you know when to go see a naturopathic doctor? [15:50]
Does everyone have something that could be improved in their health? [17:40]
Detoxification that everyone should be doing [19:25]
What does Dr. Stephen Cabral's daily routine look like? [26:45]
What does Dr. Stephen Cabral's nutrition look like? [30:10]
What is the no.1 thing Dr. Stephen did to feel SuperHuman today? [31:50]
A product or service Dr. Stephen Cabral can't live without [35:55]
What are some books that have impacted Dr. Stephen Cabral's life? [36:55]
How did Dr. Stephen Cabral get into Ayurveda and other techniques? [37:45]
Some homework for you by Dr. Stephen Cabral [39:45]
Where can you find more about Dr. Stephen Cabral? [41:05]
Dr. Stephen Cabral's final takeaway message [42:45]
Resources Mentioned in This Episode:
Favorite Quotes from Dr. Stephen Cabral:
"Someone always holds the answer to whatever ails you."
"There's usually never more than 6 to 12 different reasons as to why you have what you have."
"I believe 'disease' is a collection of symptoms that we give a name to."
"As good as you feel right now, I'm guaranteeing you that you can feel at least twice that."