Geoffrey Woo On The Power Of Ketosis And The Importance Of Fasting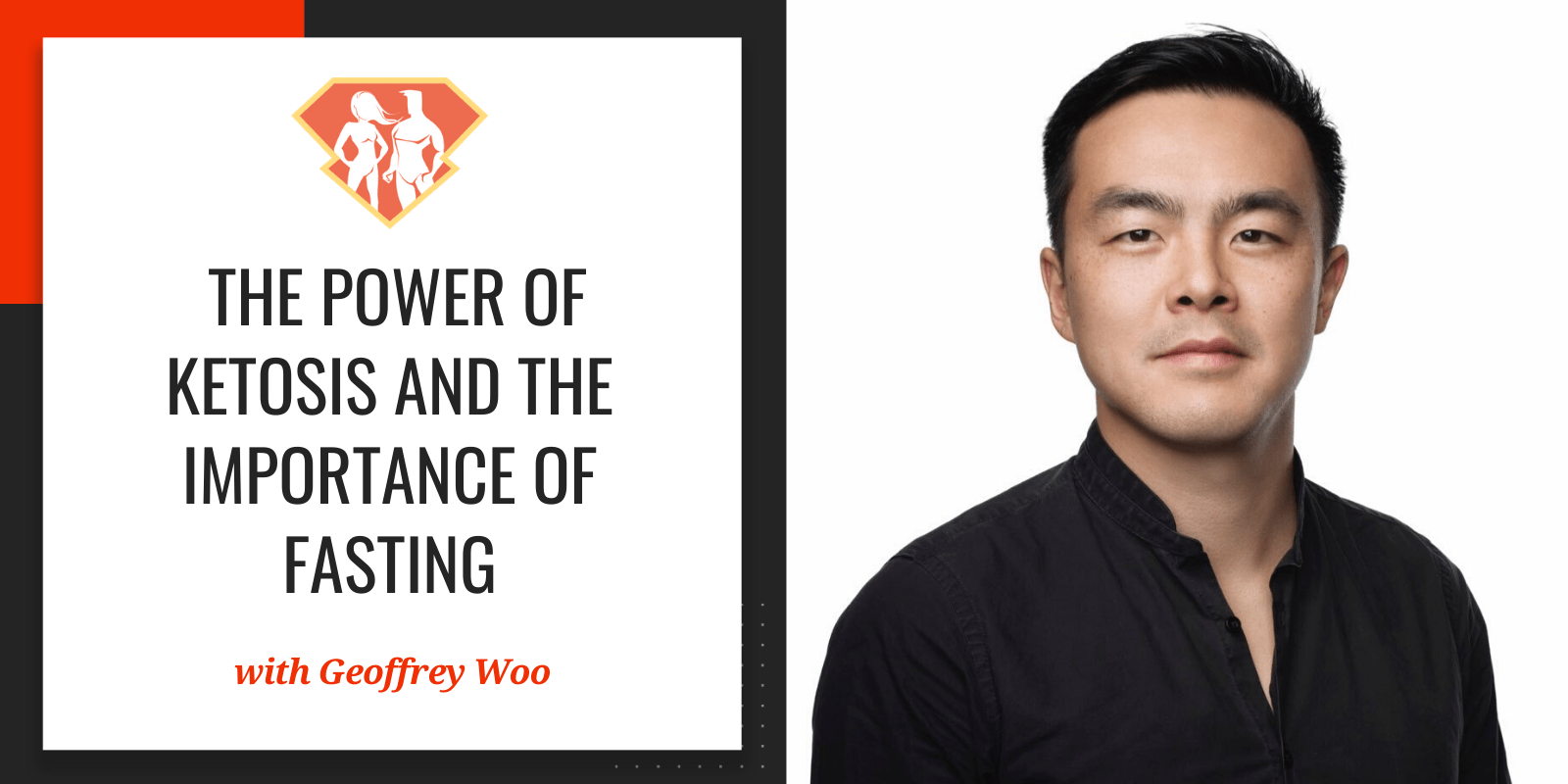 Tags:
Fasting
,
Fitness
,
Health
,
Ketosis
,
Lifestyle
,
Nutrition
,
Paleo
,
Performance
,
Podcast
,
Tenacity
"Look at intermittent fasting as a thoughtful way to understand and be proactive of how you want to consume and eat food."
— Geoffrey Woo
Greetings, SuperFriends!
Today we are joined by Geoffrey Woo. Geoffrey works closely with researchers at Oxford University and professional athletes to further our understanding of ketosis and human performance. A former computer scientist, he applies a systems engineering mindset to nutrition & performance you don't often see in the space. He's been in Forbes 30 under 30, he has sold Silicon Valley company at age 23, he is author of 2 US Patents, he has published various scientific papers, and much more.
I wanted to have Geoffrey on the show because we've talked about ketosis, fasting, and other things like that, but we've never talked about the extremes. For example, exogenous ketones, what happens in the body during ketosis, or whether you should be going into ketosis if you are just the average human being.
So, I wanted to dive deeper and really get a feel for whether or not this is applicable to real humans. I think I got some really good answers, I certainly learned a lot about ketosis and fasting, and it really doubled down my motivation to fast more, both intermittently and in extended fasts, and to try out some new things.
I really enjoyed this episode, and I'm sure you will as well!
-Jonathan Levi
In this episode, we discuss:
Who is Geoffrey Woo, what does he do, and how did he get here? [5:10]
What is Geoffrey working on right now? [8:20]
What is fasting, and why is it important? [9:20]
Why would someone want to go into ketosis, and what is ketosis exactly? [15:10]
How relevant is ketosis to an average person? [23:10]
The necessity of being able to fast [27:40]
Are exogenous ketones something that an average person should think about utilizing? [32:20]
A conversation on MCT [36:50]
What are the things Geoffery Woo is most excited about right now? [39:10]
Where can you learn more about Geoffrey Woo? [45:00]
Geoffrey Woo's final takeaway message [45:45]
Resources Mentioned in This Episode: