The Mindset And Mentality To Physically Perform At A High Level W/ Ryan Hall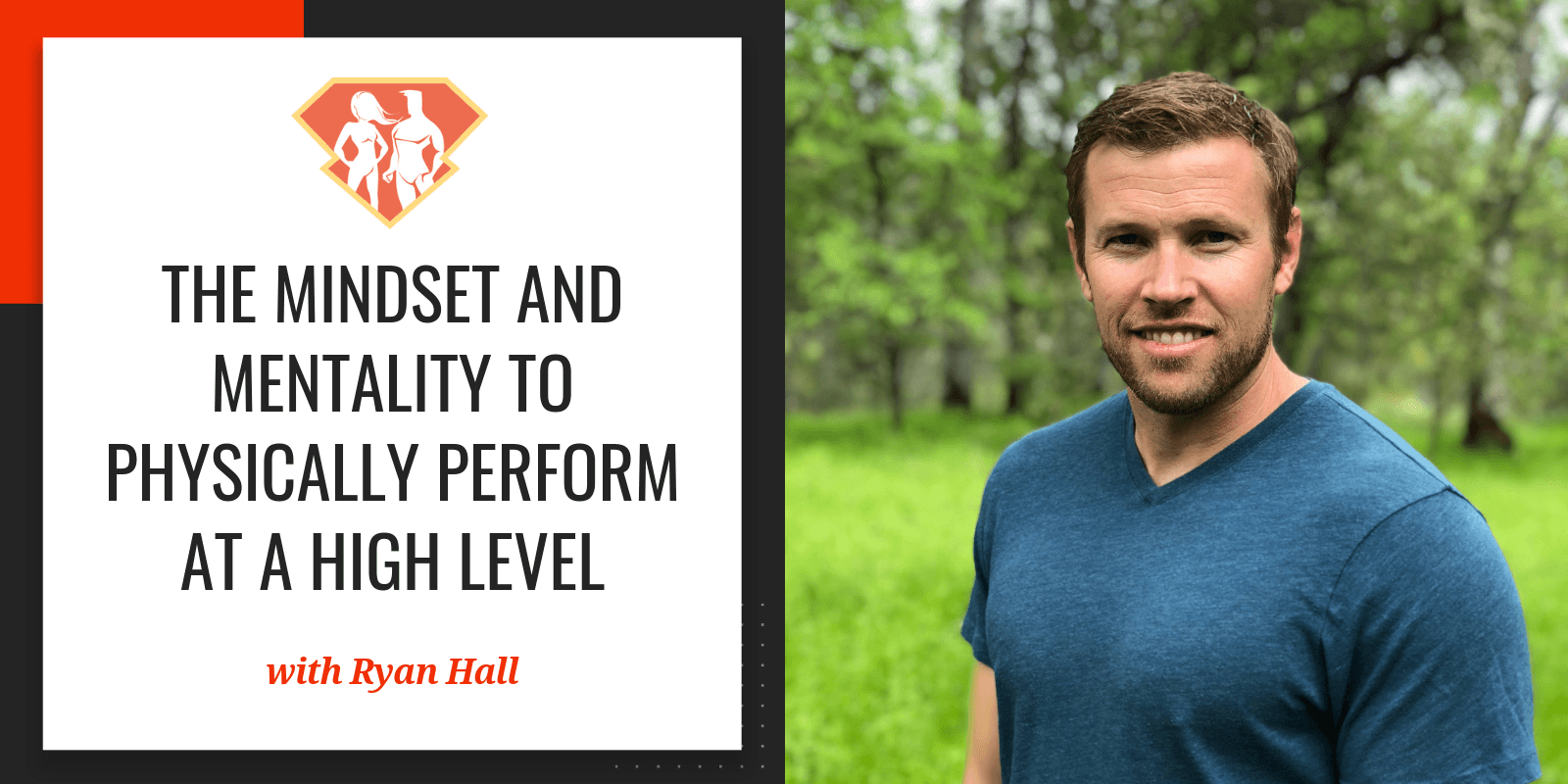 Tags:
Exercise
,
Fitness
,
Health
,
Inspiration
,
Mindset
,
Performance
,
Podcast
,
Running
,
Tenacity
"Love God, love yourself, and love other people."
— Ryan Hall
Greetings, SuperFriends!
Today we are joined by an Olympian and half-marathon record holder, Ryan Hall. Ryan is the recently published author of Run the Mile You're In, a story about how he found his way from a self-proclaimed lousy runner to being a record holder and two-time Olympian. Since achieving so much in running, he has made the transition from a runner to a quite accomplished weight lifter.
In the episode, we talked about Ryan's story, and we talked about the mindset and mentality that it takes to get to the level of performance that Ryan achieved. Moreover, we talked a little bit about his charity work, and we talked about his advice for getting your body into peak performance states.
I really enjoyed this conversation, and I know you will too!
– Jonathan Levi
In this episode, we discuss:
Who is Ryan Hall, and what does he do? [3:00]
Ryan Hall's story of how he got into running [4:20]
An overview of Ryan's career in running [6:15]
What does it take to get to the level Ryan achieved? [9:50]
The magic and power of consistency [11:00]
Physical vs mental percentage [15:00]
The role of genetics and epigenetics [18:40]
What motivated Ryan to go from running to powerlifting? [21:00]
Ryan's hopes and story behind his new book [27:30]
The story behind Ryan's non-profit organization [33:00]
What are some other SuperHuman hacks Ryan utilizes? [36:50]
Where can you find out more about Ryan Hall? [41:00]
Ryan Hall's takeaway message [41:25]
Resources Mentioned in This Episode:
Favorite Quotes from Ryan Hall:
"It just takes getting back up over and over and over again after every disappointment."
"You have to manage all the different aspects of what makes you you."
"Anyone can be a good runner, but not everyone can be a great runner."
"Competition is not about how you stack up against other people, it's about developing your own personal excellence."
"Sleep is more important than the training."